899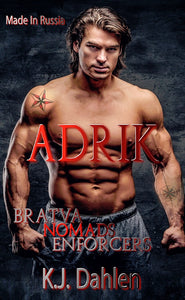 RELEASED AUGUST 14th

The Enforcers are summoned once again, to find an enemy of the Bratva. Two to be exact. They split the team to chase down both men.
Adrik's job is to infiltrate Little Ukraine near Baltimore track him down and help to bring a human trafficker back to Russia for Justice. He does his job well, being a part of the most powerful team of Enforcers Russia and the world has ever known.
Until... he meets her... Then he questions if he can do his job. To destroy the man that is her father, he may lose the girl that he knows was made just for him.