899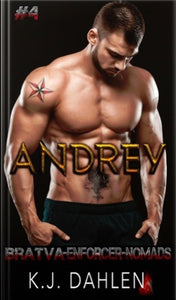 Ivan is their interpreter when needed, and the muscle. Trained in all the weapons and fighting styles any of them each specialized in, including being a sniper. Adrik is the IT, undercover Ops and weapons expert.. Grisha, weapons and explosives, ground and air tactics. Deter is an expert in camouflage, geography, trail hunting, weapons, setting traps and more. Matvey is a medic among many other things, such as a point blank sniper. Petrov is tech, alarms, hardwiring computers, surveillance equipment. There is also Nubric, Maxim, Cacheski, Dima, and Manki that were nothing but ghosts. They are sent in to flag a place to watch your backs without being seen… like ghosts. They kill swiftly and silently when they have to.
Finally, there is Andrey, a pilot that can fly anything with an engine and propellers. Since he'd been a kid, all he wanted to do is fly. He is also a soldier, trained in hand to hand and many different martial arts. His past isn't like the rest of the Nomads. He has a bloody one... a tragic start to his life as an Enforcer for the Bratva. A secret only known to Viktor Andronikov his boss and Sergi Constantine, the leader of the Bratva.
Andrey has managed to escape that past for all these years until one day…One very bad day while on assignment for the Bratva Council….