899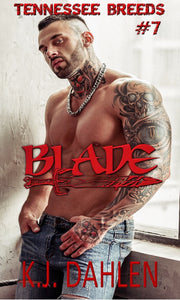 My name is Blade… Though I'm not sure if that is even true. I woke up in a lot of pain. My entire life, a blank slate.
I am told I wasn't a good person, that I'd committed so many sins, that I would surely go to hell.
My own brother even hates me. I'm a biker, but I'm not even sure I even know how to ride a cycle. I am supposed to love knives, fights and mayhem. But I don't remember any of that.
In fact, I have no memories of any kind.
I'm lost, cold and empty.
Then I see her and suddenly, it all changes. A woman with the odd name of Babe. Not that it doesn't fit, cuz it sure as hell does. She is so sweet, pure and she is too good for me.
Can I …such a demon from a dark world, ever be able to have a woman like Babe?