899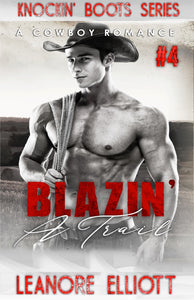 In this next story…
*Will Daisy finally walk the aisle? But before she gets to the altar, will she faceplant or plant her fist in someone's face? Her engine is still running hot as she gets into more trouble while she is just trying to become respectable…
*Kanda will be mining for minerals and finds a Master of Steel. But when someone arrives who is better at mining, she may have grab a pick and hit that motherlode…She wants to hold onto her anger, but will Sexy Wade make her eat her words?
*Brea may get her wish to walk the aisle and wear laced velvet, unless someone shows up with something blue...She gets treated to more M&Ms and surprises from her soon to be husband, but will Cole's latest surprise be his last?
*Maggie hides out and tries to keep her head down. Yes, Jet will find her, but when he does, will stupid win out over love? Her confidence is shaken and the 'Plush' in her comes out with a roar until she finds out a truth that will change her life…
*Mable has to face a promise she made years ago as she realizes… you can't undo love.
*Victoria finally finds that cowboy of her dreams, but he's not the one she thought he would be, when he thought she was someone she wasn't…