899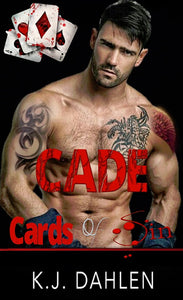 BOOK TWO OF CARTOUCHE
Cade
I thought I'd seen it all until I met her
I lost the one woman I fell in love with and love had no place in my heart anymore after she died.
Then Trinity came along and she opened my eyes to love and loss again. I almost hated her for that
But there was someone out there hunting her and I'll be damned if he will take away my second chance at love
One of us is going to die before this is over, question is which one?
Trinity
I had my life on track then he found me. He refused to go away and wanted me to write his story.
I needed help and I needed the kind of help that could get someone killed.
That someone could be me
Then I met Cade and he showed me he was just as stubborn as I was
He was all that stood between me and a killer, would we both survive? Or be caught up in a malstorm?