899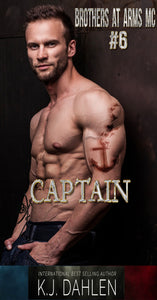 This book Is live

"An endless circus with horror filled amusement park rides full of murders, spilled whiskey, fake walls, gold, jewels, dead bodies and money."
Captain finds a woman lurking around the compound. When he catches her, he finds out that she allowed him to grab her. Gina has come to the compound to find Desi. The two women were Marshall together.
Tough and smart, Gina brings a whole new ballgame to the Brothers At Arms fight with the Raggettis.