899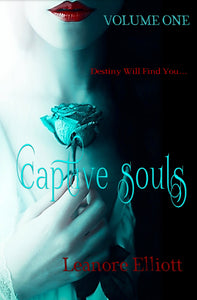 700 Page Novel
This is a story that just would not die. The tale takes us down to Old New Orleans into the past where love, passion, and betrayal ruled a family's life. It brings us to the tumultuous love that transpired between Cessoline 'The Cat' and her lover, 'The Beast' Blake Reeves.
Cesso was a love-child, daughter of the Evangelines who were known as voodoo women to all the locals in the Orleans Parish. In the late 18th century, Ruby Evangeline created a legend when she sacrificed her soul to the demon Vel Ree to save this lovelorn couple from certain death.
This journey will encompass two very large novels.
Volume One: When the story began in the 18th Century Victorian age.
Volume Two: Finishes the circle of the curse in the 1980's modern day era.