899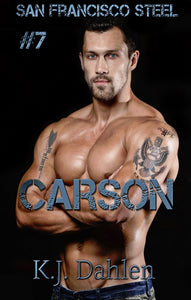 Carson Marlow came back from a nightmare. He'd lost the ability to walk and he lost the ability to cope.
With his sister's help and his dog Rembrandt, he had hope, he healed.
Then he got caught in the middle of another war, one he didn't know if he was prepared for. But from this war, he met her...
She might fill the hole in his heart and make his life whole again.