899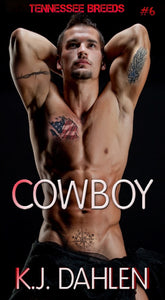 COMING FEBRUARY 29th
The Rebel's' Blood MC has a new set of problems. More Russians. They bring a war with them and all hell breaks loose.
Cowboy has his hands full with caring for the wounded. He gets unexpected help from a doctor that arrives with the Cherokee tribe. Only she is a female doctor.

When all hell breaks loose, she is there by his side. She understands him better than any person ever has.
Then when the war is over, she leaves and he just cannot forget her. Can he find her and make her his?