899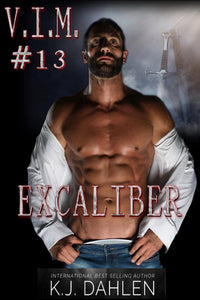 THIS BOOK IS LIVE

Surprising escapes, mysterious players and one psycho uncle, makes for a dangerous game. Can the group beat this challenger? He is a killer from a family of killers. He seems to have the ultimate secret weapon that he likes to call Excaliber. He plans to wield it against the VIM, can they escape this terrible threat?
....The search for Zeke continues as the VIM finds a girl that does impossible things. Only she does it for the wrong side. From what she shows them, they all find out just what a monster Zeke truly is...Far worse than they ever guessed.

Now, his children who all fell victim to his evil ways are all in one place, but they surely aren't one family. Zeke continues to elude their searches and he is still out there, ready to strike at any time.

Has the VIM finally taken on an enemy that they cannot conquer?