899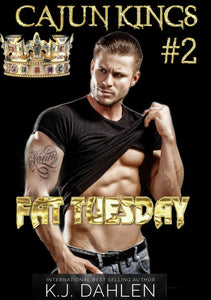 When Sonny is put down by a Shebeast, there's only one woman who can save him, Reecie. She grew up in the swamps, just like Sonny had but she'd lived on the streets of New Orleans with her Maman as a child.
After the Shebeast attack, Reecie goes back to her little swamp house and finds a message from her Maman. It is brief and confusing and it tells them very little, but it leads them both to the city of New Orleans… during Mardi Gras…Fat Tuesday. The place is crazy on this particular day, crazier than the Crescent City is even known for.
They get derailed a few times, but they continue on the trail to find her mother. Reecie is getting angry and desperate now, as they find no clues to what happened to her Maman.
Can Sonny convince her that this path she's on, could take her life—or will it take his?