899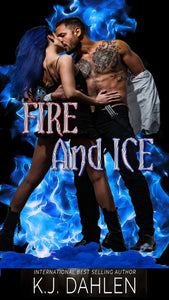 IS LIVE

When Ice Meets Fire....
After being on their little stretch of ground for almost ten years the Lord Of Fire MC gets a visitor early in the day one morning. Luther, Steel and Diesel ride up to find a young woman searching for something.
The guys watch her leave and are shaking their heads in wonder, never knowing that when she comes back ...she won't be alone and their world is going to be turned upside down forever.