899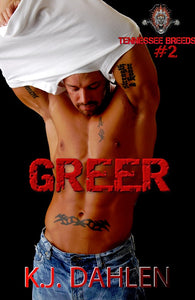 Greer, VP of Rebel's Blood MC

For the first time in his life, he had nothing to say, when he first saw Shyla.  Somehow though, he knew she was the woman for him. He vowed to get her, have her and keep her.

However, there were several problems with this.

One, she was part of a whole Tribe, and her family did not like outsiders.

Two, the woman herself was stubborn, tough and headstrong as all hell.

And finally, three...Someone was out to kill her.