899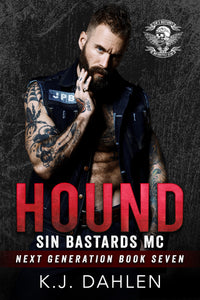 LIVE JULY 31st
Readers say this books just Goes BOOM!
Hound (Duggen  Moore)  wakes up one morning with a huge hangover and a woman in his bed.
The only thing is... he doesn't remember drinking all that much the night before and he sure as hell doesn't remember who she is. He doesn't even remember her name.
The woman herself cannot remember how she got there either.
Then they find "their" Marriage Certificate in the room with them.
When the truth comes out, the Moore family all jump in to help this couple who hate each other...to see that they were meant to be together.