899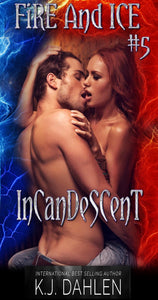 IS LIVE

Together, we are Fire and Ice...

It is up to each one of us what we do to either make this a better place to live in, thus prolonging the life of Mother Earth or help in its destruction.

When they find a woman almost dead, Bull Frog brings her inside and helps her heal with his new found powers but who that woman is, and what she did to those inside the compound makes everyone want to toss her out the front door. But does she have something inside her to redeem herself or is she just being used as a pawn in a much bigger game being played out?