899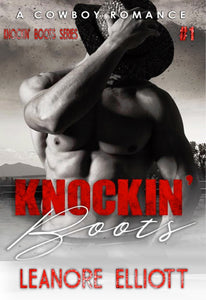 THIS IS A DEBUT BOOK WRITTEN BY LEANORE ELLIOTT
EACH VOLUME IS A FULL SIZED NOVEL
A Curvy-Erotic-Cowboy-Humorous Romance
This series is like a laugh your bass off, sexy soap opera.
Meet Brea Plush, shy and tired of her dreary life--When an irresistibly hot cowboy starts coming into the diner where she works, her world started to shift.
How could she get his attention? Follow Brea through her obstacle-filled journey to win the man of her dreams where she finds everything it not as it seems. Bring your Riot Gear, M&Ms and get ready to laugh till you cry.
Kanda Kincade is a curvy cowgirl who believes there's no man...man enough for her. Then, she finds what she calls Pure Prime Rib. Will she have to lasso him to get what she wants?
Follow the women of Flatonia, Texas who have learned; "You have to be as big on the inside as you are on the out."
READER'S TAGLINES: 
Follow Brea Plush as she goes after the man of her dreams…You will laugh, cheer, and cry as she hangs on for the ride of her life!
Is there love for Brea Plush, just over that rise? Or, will she find more than she bargained for?
When Texans meet Australians, all bets are off.