899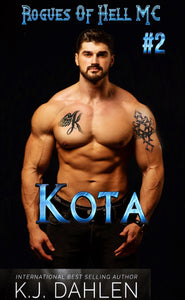 When Kota is free of the murder charges, he comes home and not everything is the same. His club is learning to accept Cat but his friend Nash disrespects her and Kota will not have that. Then he finds a wounded woman that Cat knows from her past. This woman, Luna, seems to know more about Isobel than Cat does… and none of it is good.
And while Isobel and Billy Ray are still on the loose, no one knows when they will strike again. Then Luna's identify may become another problem.
Can the club figure out what's going on before a war breaks out and blood is shed?