899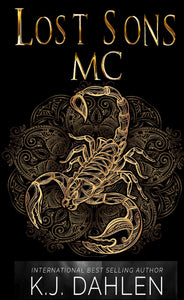 900 Pages of grit and the fight of taking it all back.
LOST SONS MC IS BORN
Creed was sent to prison for seven long years for a crime he did not commit. Then his family's MC was taken apart, his father murdered, his grandfather beaten nearly to death. His brothers were killed or run out of town.
In This Boxed Set, the Story and the Truth is told.
CREED
JACK
TATE
HARRY
SILAS
DANIEL