899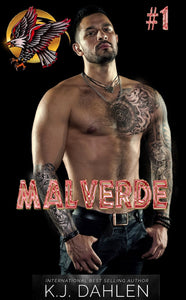 THIS BOOK IS LIVE

Hondo
Life has always been hard for a man like me. Raised in a poor home. I watched my parents struggle from day to day, just for a roof over their heads and food to feed their family. I vowed to myself while growing up that one day, I would get a decent job and be able to provide a good life for myself and my family.
My father always taught me to be honorable…to never break the laws of man and God. Then the day he died, I watched him go down, his heart just couldn't handle the strain anymore.  I relocated my mother and brothers then I went to work for the cartel. As a money man, I wasn't breaking any laws and I could hold my head up high. Then I met my Andreia and I did exactly what I vowed to do, be able to provide for her and the family we planned to have. I couldn't help myself as she became more important than my own life. But us being together brought its own problems.
Andreia
I was very young when I met Hondo but in one blinding second I knew he was my soulmate. Despite what my father told me, I knew he was mine the same, as I was his. Hondo told me his dreams and desires. Those dreams showed me he was a special man. A man I could and did love forever.