899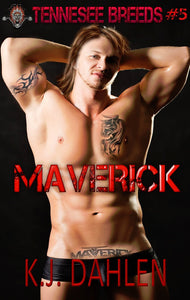 Maverick

I was born to a single mother and never knew my dad. I lived and fought in the streets of Chicago until my mom was killed by a drug dealer when I was fifteen years old. Then I stole a bike and went on the road. I settled here with the Rebel's Blood MC five years later.

I never had a home until I came here. Here, I found my brothers and I would lay my life down for them if I had to . Then she came to us. When I looked into her eyes, I knew I found the other half of my soul.
But she had some pretty bad people after her for evidence she gathered to take down Brian Williams. She needed us to protect her until she could get the evidence to the proper people.
I needed something more than just gratitude from her. I needed her, just her.

Just once, I was determined to get something just for me, if only for a little while.

Paige
I thought when I landed the job at Williams Enterprises I had finally gotten something good. I could make my mark in the world with hard work, then I found out Brian Williams was a crook.

I had a decision to make, keep my mouth shut or do something about him. I chose to do something about him and began gathering the evidence I would need to stop him. I never had anything important in my life before. I did have a mentor that taught me right from wrong and when I lost her, I remembered everything she taught me. I knew I had to do the right thing.
But before I could finish, someone found out what I was doing and then it became a race to see which one of us would win, me or the bad guys who wanted me dead and the evidence buried forever.
Then I met him, the one they call Maverick. I fell so hard so fast, I didn't know if it was real or not but I was hoping it was real. I discovered just how much he meant to me when he stood in front of me and took the bullet with my name on it. Will I lose the only thing that matters to me in the end? God, I hope not.

THIS IS A PREORDER BOOK