899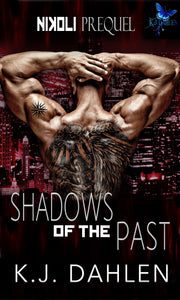 The Prequel to Book Nine In The Bratva Blood Brothers Series
Never Forget
Nikoli, the man who trained the Bratva Brothers, molded them, and took care of them. He has been building the Bratva Empire in The US.
For years, he mourned his wife and refused any attachments to any other woman, as he swore he would never forget her.
Only one came close, but he turned her away as well.
Now, his past returns to him in a deadly way, bringing with it a new glimpse into his possible future.