899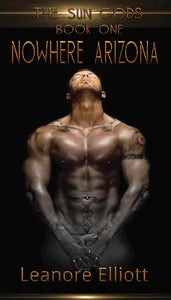 Madeline Sayers, a CEO and business woman from Los Angeles is used to having her way. She has made a success of her life and she likes it. She is at the top of her game. A mansion in Malibu, luxury cars, the gold key to success. Unwillingly, she takes a journey to the middle of nowhere. Out of her element, she must complete a quest her dying mother sent her on. She doesn't wish to be in Nowhere, Arizona but she has no choice.
Once there, she discovers something extraordinary. A man that defies all logic for her. A man that tries to tame her. Devon Ananza who is also the man they call the Brave, the Warrior. He literally turns her upside down and inside out, as he makes her feel things she never knew she could while she'd been living in her cut throat world of getting ahead. Scared for the very first time in her orderly well-manicured life… She fights it… she fights love.
Once she finally gives in and embraces love, she discovers he isn't a normal man. In fact, he is supernatural. Can she get past the knowledge that he is a god? An Indian legend come to life? Will she finally see what life can bring her that money never did, or will she run back to the safety of the boardroom?