899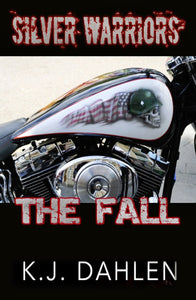 RELEASING OCTOBER 24th
Sixth stop is Merrill, Wisconsin for Darren Yost... a.k.a. Hellfire.
The group has been attacked, shot at, ambushed and have left a trail of Chaos and Mayhem, all along this journey.

Red Thorne is still alive and well, even if they are in the wind. The battle is still on, as the Warriors try to tilt the scales to bring down the powerful group who thinks they can run the world.

Will The Red Thorne founders be able to get away with what they have done over the decades, or will the Silver Warriors bring them down?
WHO WILL FALL?