899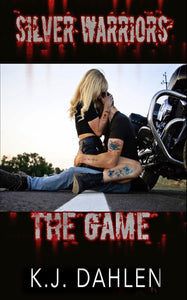 RELEASES SEPT. 19TH
Their numbers are growing but so are the dangers. Now they're on their way to Dixon, IL to pick up another member of their team.
But there is a new wrinkle in the game.  The original members of the Red Thorne come back when the heat is put on their sons.  The boys think they are bad but Daddy's gonna teach them a thing or two along the way.
They all stand to lose everything if they are caught and they know it. With Jack and his crew out of the way and under arrest, Ferris knows he has to silence the three men permanently.
Meeting up with Demo Man is a challenge all its own. It doesn't help that Simon has found them and is preoccupied with taking them down. But the Warriors have a trick or two up their sleeves too. Simon is about to learn that the hard way.