899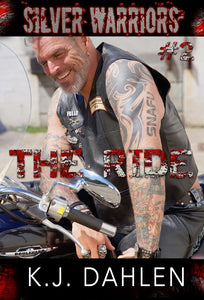 Their journey continues as their numbers grow. Starting off in Washington DC, Pappy and Donnie go to New York where Sam Tory and Oscar are waiting.  Now, along with Sam Tory and Pappy Masterson,  Donnie Paulson and Oscar they've picked up Bennett Sikes and his sister Jubilee in Oil City, Pennsylvania.
Their next stop is Sandusky, Ohio to pick up Milo Hart.
Something happened in DC that left them thinking there was more to George's death than an unexplained illness. They don't know what it is yet, but they are looking over their shoulders the whole way.
Pappy and Sam don't like it but they are determined to find out what it means. As their numbers grow, so does the danger and these men may be older than most but they are all trained to spot the danger well ahead of time.
The closer they get the more, the pieces of the puzzle fall into place. These men were brought together for a reason, can they reach their common goal or will they be stopped before they gather all the pieces to the puzzle George left for them?