899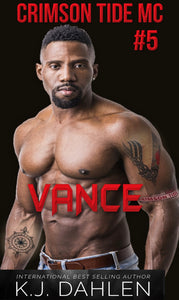 Vance
Things are hot right now in Lake Charles, with the Wheelers on the loose and the Advocates coming over to parley. Things are getting dicey… On my way back from running an errand for Boomer I happen to see the Wheelers making a jail break, they apparently thought they could bust out the two brothers but when they couldn't find them, they took a hostage with them.
I let Boomer know I was following them. Who knows maybe I would get lucky and we could put them all down like the dogs they are. Or I could at least get their hostage away from them, cuz it didn't really look like she was happy to be there.
Getting her free might be trickier than I thought though. But I have to admire her spirit, she gives as good as she gets but all that's doing is getting her beat up. I have to get her out while I still can. All I need is a little distraction…
Jolene
Talk about being in the wrong place at the wrong time… that's been my story all my life. Sometimes, I think if it weren't for bad luck, I'd have no luck at all. Sad story I know, but its mine and I embrace it. Just one catastrophe after another.
After gathering the money I needed to bail out my dad, I ran into some real scumbags. At the jailhouse. After they tried to bust out their brothers. Only problem was their brothers weren't there.
Like I said, I am the queen of bad luck. Now if I were smart, I would have just done what they told me to do but I hate being told what to do. Always have, just ask my dad. He could never tell me what to do either but these guys hit a lot harder than my drunkass dad ever could.
My salvation comes out of the shadows at just the right time. He tells me to hang on and for once… I do as I'm told. He gets us out of there just as the fireworks start. I have no idea where he's taking me but for once, I'm going with the flow instead of fighting the current. I hang on to him with all my might… I'm not letting this one go anywhere without me.