899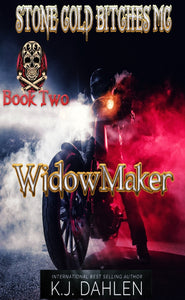 THIS BOOK IS LIVE

When her past comes back to haunt her...Or maybe kill her...Will the group be able to defeat Calypso's enemies?
Zara, the VP of Stone Cold Bitches, is also faced with her dreaded past. Will she allow Salvador to help her to get through it? Or will she turn Widowmaker again and retain her isolation from men in general?
The Stone cold Bitches still act leery of Mathias, Monty and his men. Can these women get past...their pasts and give happiness a chance?